With a shared belief in the efficacy of myofascial massage as a means of athletic recovery, Designers and Co Founders, David Mills and Bill Fabrocini came together to found VIBE. It was their shared experience that traditional rollers either lacked the precision a smaller, lightweight tool could offer or neglected to include the healing benefits of vibration. Neither saw the same results when using industry standards as when he combined a lacrosse ball with percussive therapy. Inspired by the opportunity to fill a hole in the market, the Co Founders elected to wade into the waters of invention, to create an all-in-one solution. The end result was a line of highly portable, powerful, vibrating myofascial release tools and the inception of VIBE as a company.Founded in 2018, in Aspen, Colorado, the VIBE ethos is to get the most out of life by feeling empowered to do the things we love. VIBE works to eradicate pain through innovative products and training techniques designed for the athlete and the adventurer in all of us. Faster recovery, expanded mobility, and freedom are built into the VIBE promise – join the VIBE community and keep the good vibes rolling.
---
Small Size, BIG Benefits
The Soul Insole Shoe Bubble is a small, flexible orthotic insert that makes a BIG difference in the way your shoes feel! It relieves pressure from your heel and forefoot in EVERY shoe, without changing the fit.
Adds Support & offloads pressure for all-day COMFORT!
Use for both high arches and flat feet alike
Stays firmly in place, yet can move from shoe to shoe
Promotes improved alignment and balance
Save hundreds & have support in shoes you actually wear
The original Plexus Wheel was created in 2015. We started in the yoga market and quickly found that most of our customers loved the wheels for back pain relief. After discovering a compression sensitive mat material, we transitioned our focus from yoga to back pain. Since then we've helped over 100,000 customers relieve their daily aches and pains. Recently the name of our company has changed from Plexus Wheel to Chirp. We're looking ahead. We're developing more products than just the Plexus Wheel and needed a brand that could encompass all types of pain relief. Our mission is to help you feel good and do more.

---
Lower back pain is often caused by a biomechanical imbalance. In our day-to-day lives, at least half of our core muscles remain unused, while the other half are stiff from overexertion.
No treatment can guarantee permanent results. Spinal surgeries, cortisone shots, chiropractic adjustments, acupuncture, or physical therapy all must be followed by regular exercises to prolong the effectiveness of the treatment. There is no other way.
Nobody is going to build muscles for you.
On this website you'll learn how to prevent your back pain from getting worse and minimize the risk of relapse with a long-term exercise solution invented by a former Olympic coach.
Pelvic Clock® exercise device is designed to:
– Prevent and relieve chronic back pain
– Loosen up tight lower back muscles
– Quickly stretch hip flexor muscles
– Activate deep core muscles
– Improve the flexibility of your spine
– Do your spinal decompression exercises at home
– Target the areas of your pelvis impossible to stretch otherwise
– Cut your spinal stabilization workout time in half
– The device is proudly manufactured in the USA.
---
If you suffer from chronic pain, you know how it's not just about the pain—it's about what the pain prevents you from doing. ActiPatch takes a well-known technology that's been used to treat pain for decades by doctors and puts it in a form you can wear.
So you can get relief 24/7—and get back to doing the things you love.
ActiPatch offers clinically proven knee pain relief that works around the clock, with no drugs, electrical shocks, or creams
Shown to reduce pain, increase physical activity and improve overall quality of life in people with osteoarthritis of the knee
In the clinical trial, people using ActiPatch significantly reduced their use of NSAID pain medicine
FDA cleared for treatment of knee pain due to osteoarthritis (OA)
---
PRESS RELEASE: The Rollga Roller wins EDITOR'S CHOICE in RUNNERS WORLD MAGAZINE 2018! Recover faster and hit just the right spots with body fitting contours!
Easy to follow instructions (Free APP) done in a progressive way to help you move better. A self-massage with instant feedback to feel better.
Guaranteed the most effective and comfortable foam roller you will ever own! Rollga is a cross-directional foam roller designed to stabilize the hips, align the back, and increase range-of-motion. The Rollga foam roller is ideal for muscle recovery, fascial health, and functional restoration of movement. Ordinary foam rollers cause discomfort and pain due to the unfitting design. This groovy foam roller is designed and contoured to fit your body and reach Trigger & Acupressure points that are difficult to reach with an ordinary roller. At 18 inches, Rollga is big enough to treat your whole body and small enough to fit in your backpack.
---
ExcelHealth develops FDA cleared, consumer-friendly electrotherapy devices to meet a variety of needs, all in one innovative brand called iReliev®.
---
The Fisher Wallace Stimulator® works by stimulating the brain to produce neurochemicals such as serotonin, while modulating the default mode network and entraining alpha waves. The device treats insomnia but is not a sedative – instead, the device modulates the brain to produce a restful state that accelerates sleep onset and restores longer periods of sleep.
---
NEUROFEEDBACK TECHNOLOGY
Experience Meditation Like You Never Imagined
Muse uses EEG neurofeedback technology to analyze your brainwaves in real time while you meditate. By measuring your focus and progress over time you can stop guessing whether you're doing it right and start enjoying the benefits of an ongoing meditation practice.
---

WHAT IS A LIGHT & SOUND MEDITATION SYSTEM?
Utilizing light and sound pulses at a specified frequencies, these systems stimulate the mental activity of the user, leading the user's mind from normal waking consciousness to a variety of desirable states of consciousness.
Use our meditation aid's to manage stress, improve focus, meditate, relax, break undesirable states like anger, and enjoy a visual psychedelic experience without drugs. Choose from 50 or more sessions. Sessions range from 10 – 35 minutes, and include categories: Accelerate; Meditate; Night Voyage and Trance.
SIT BACK, RELAX AND LET YOUR MIND FOLLOW THE FREQUENCIES
---
Medical Supplies and Lab Testing
Our mission here at iRemedySupply is to help independently owned physician clinics, dental offices, home health agencies and nurses operate competitively in today's challenging healthcare environment. We have been serving the healthcare product supply and distribution needs of many of the nation's largest healthcare companies – like HCA, Mayo Clinic, United Healthcare and others – for nearly a decade.
We believe it is the smaller care providers that are essential to healthcare in America and we want to make sure they get access to the same high quality products at the lowest cost price. Through the combined buying power of our clients, we are able to pass significant savings onto our members. Check our prices and you will see – you will save 10%, 20% even 50% or much more on all of your healthcare supply needs.
We ship products out of our warehouse in Florida and we save money by not employing large field sales forces like many of our competitors do. Our Internet based distribution system is more efficient, and powerful – and we have tools to help you track your usage and make reordering easy.
Should you have any questions or need assistance, please email us at any time. We will always be here to take care of your every medical supply need.
---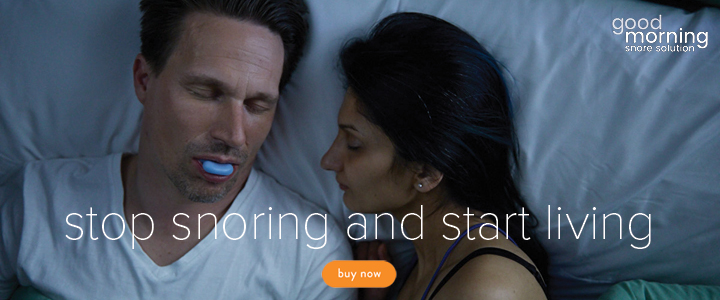 This tool helped my son improve his sleep and now his grades and mood have both improved
-Dr. Harmony